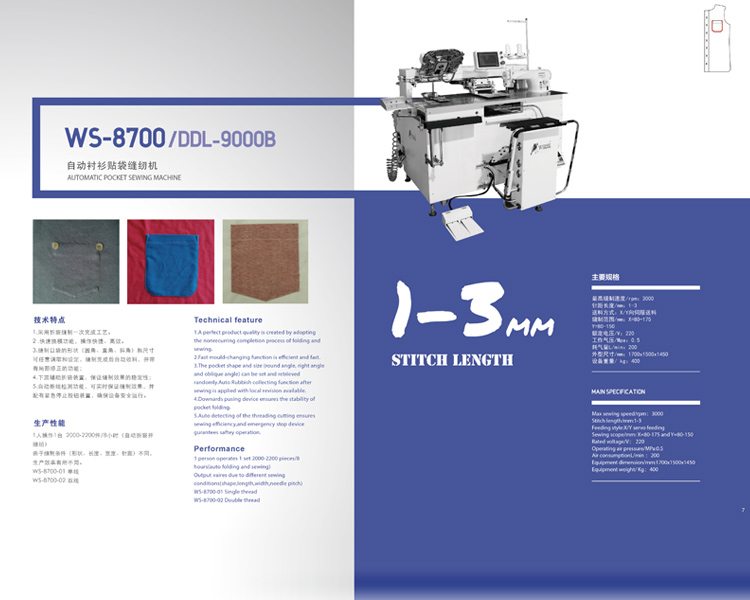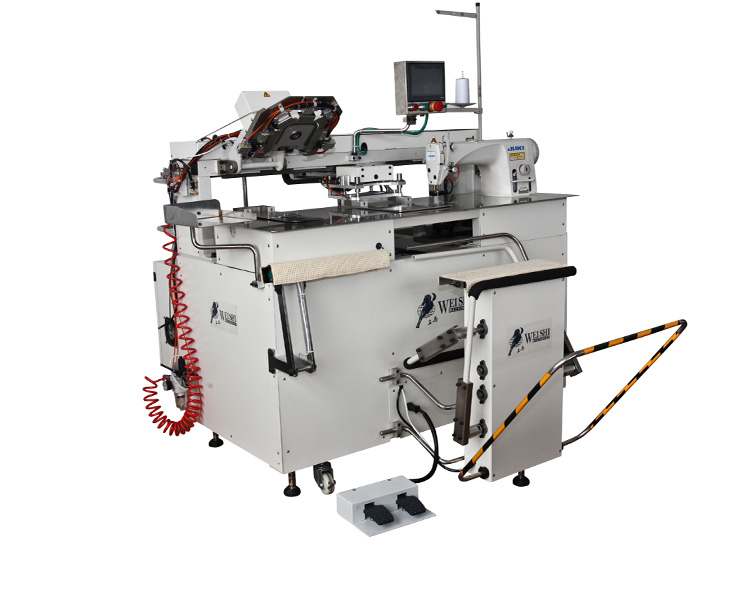 WS-8700
Computer controlled pocket creasing & attaching automate
Features:

1. Adopt folding bag to sew once to complete the process.
2. Quick mold change function, quick and efficient operation.
3. The shape (round angle, right angle, bevel angle) and size of the sewing pocket can be adjusted and set arbitrarily, and the material will be automatically collected after the sewing is completed, with the function of partial correction;
4. Auxiliary bag folding device to ensure the stability of sewing effect;
5. The automatic thread breakage detection function can guarantee the sewing effect in real time, and is equipped with an emergency stop button device to ensure the safe operation of the equipment;
1 set by 1 person 2000-2200 pieces/8 hours (automatically fold and sew bags) Due to the different sewing conditions (shape, length, width, stitch length), the production efficiency is different.